THE SOCIAL RESPONSIBILITY
FIREFIGHTING BY HELICOPTER
Extinguishing with large amounts of water from a helicopter is a very effective way to combat forest fires.
The pilot handles buckets (called "bambi bucket") with about 1,200 litres of water, which must be released at the right time.
Extinguishing fires from the air is demanding, but our pilots have experience from extinguishing fires at home and abroad. Poor visibility, obstructions from high winds, little smoke and high heat development affect the engine while the pilot must have a good overview. Our pilots have the knowledge, experience and training to assist when it is needed most.
HELITRANS has a contract with the Directorate for Community Safety and Preparedness to provide forest fire services by helicopter throughout Norway. Our helicopters are on standby all summer on demand.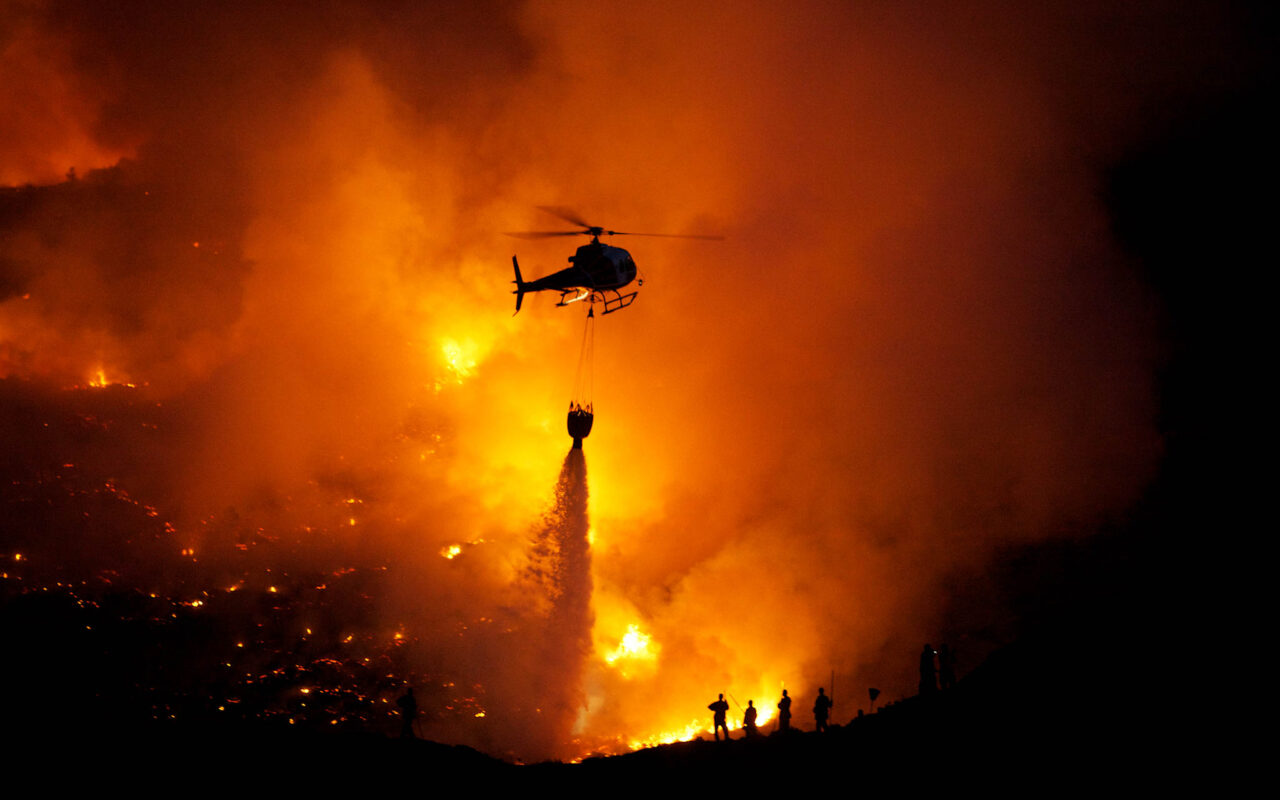 HELICOPTER READINESS FOR SEARCH AND RESCUE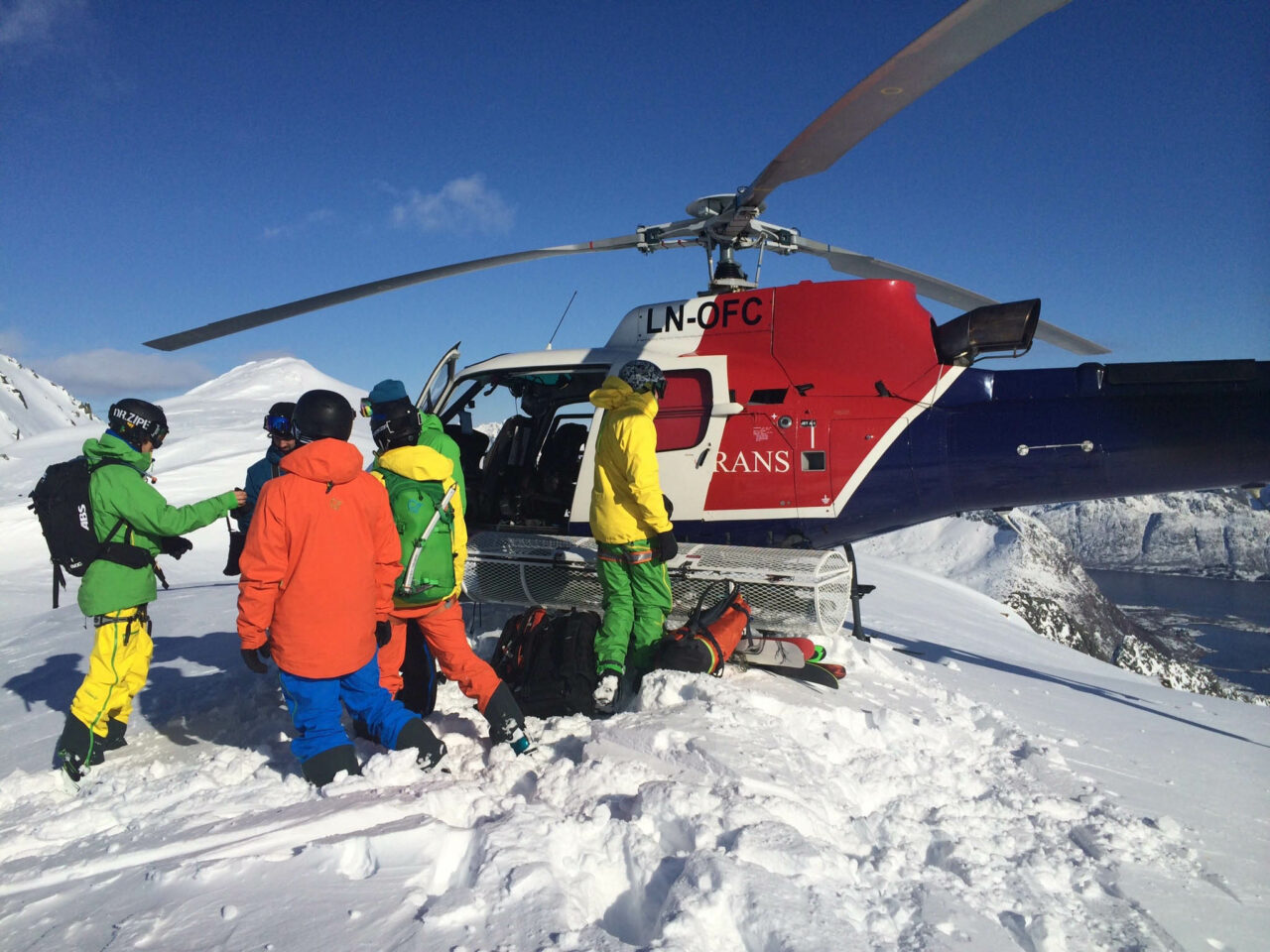 HELITRANS has an agreement with the local rescue service, fire departments and rescue dive teams for helicopter assistance when needed. 
These are challenging missions that require specific configurations and coordination with the emergency services.
Missions include transport of resources, such as divers, into the field, for search and rescue.
The use of helicopters in search and rescue means that help can be provided much more quickly, and rapid assistance saves lives.
HELITRANS collaborates with the Norwegian Red Cross, other rescue groups and the police, in the Norwegian mountains at Lom in emergency preparedness during the easter holiday. 
Our helicopters can also assist in private search and rescue operations when requested by next of kin or owners of missing pets or livestock. 
HELITRANS also possesses drones with thermal imaging cameras and if necessary can participate in searches for missing persons using these.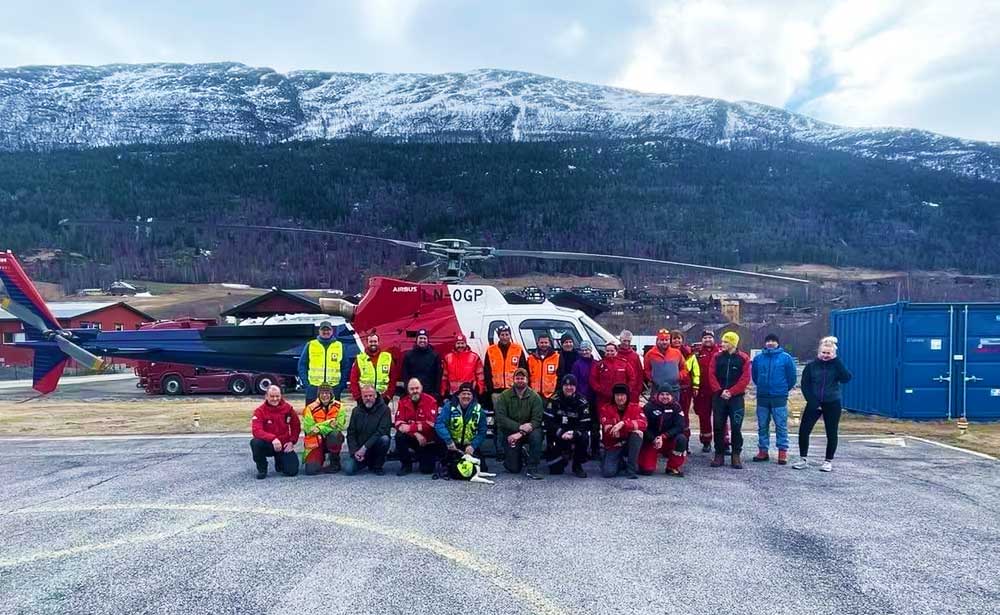 MOUNTAIN SAR: At Lom with Red Cross, rescue groups and police. Photo: Police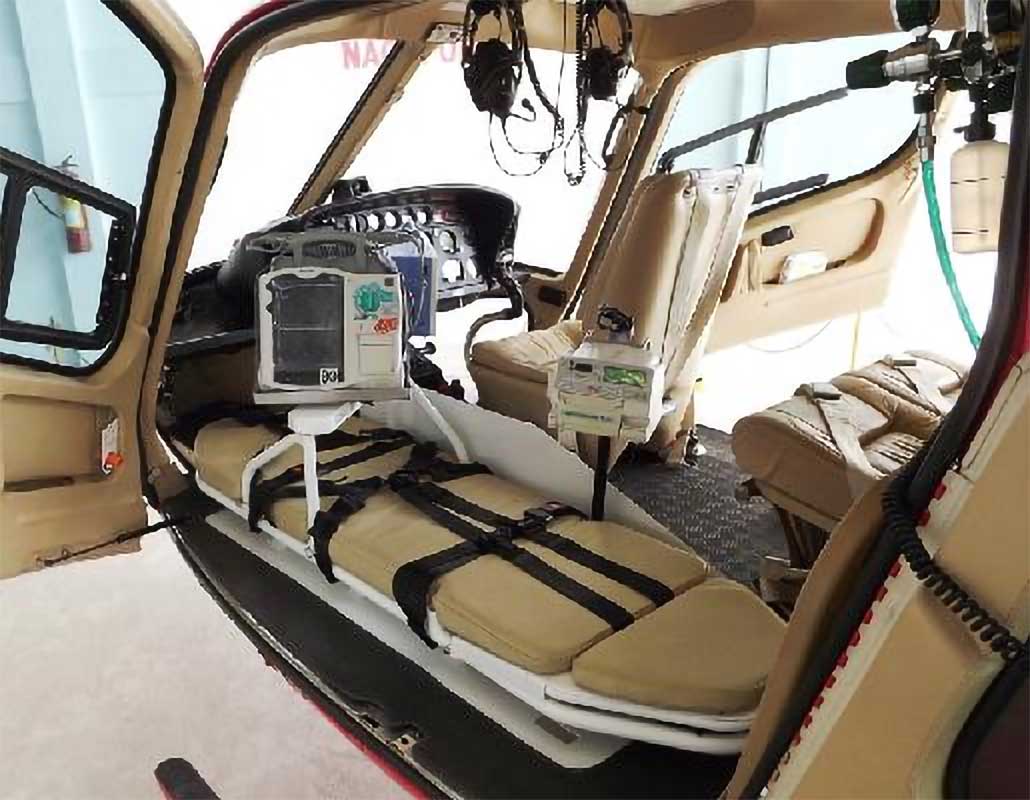 AIR AMBULANCE
HELITRANS' Airbus AS350 helicopters can be configured for an aeromedical transport stretcher base system, to allow for transport of a patient on a stretcher and two passengers / medical professionals, as well as aluminium cylinders with up to 1 000 liters of oxygen.
This system gives the patient a comfortable position while being securely positioned and monitored by medics during transport.
THE RECCO® SAR SYSTEM
HELITRANS works with RECCO and have active detector equipment for use from helicopter to locate missing victims in case of accident or avalanche.
The RECCO® SAR system is world known for their active and passive technology, and they have partnered with more than 150 leading outdoor brands to integrate their passive reflectors in equipment and clothing to make active users easily searchable in case of an accident or avalanche.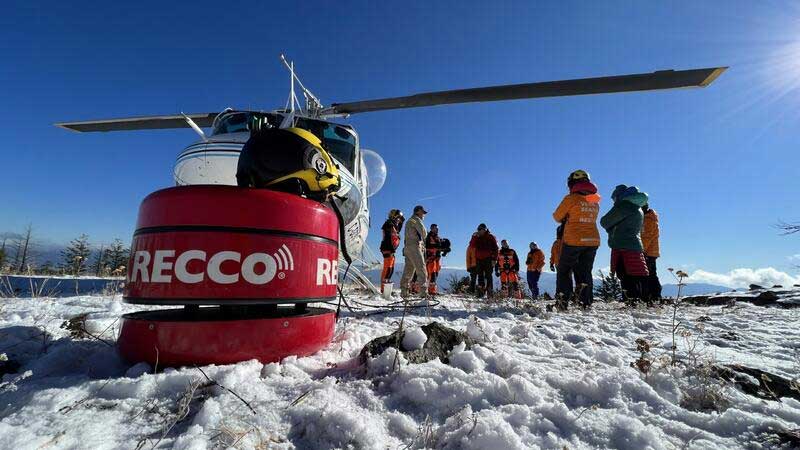 AVALANCHE RISK PREVENTION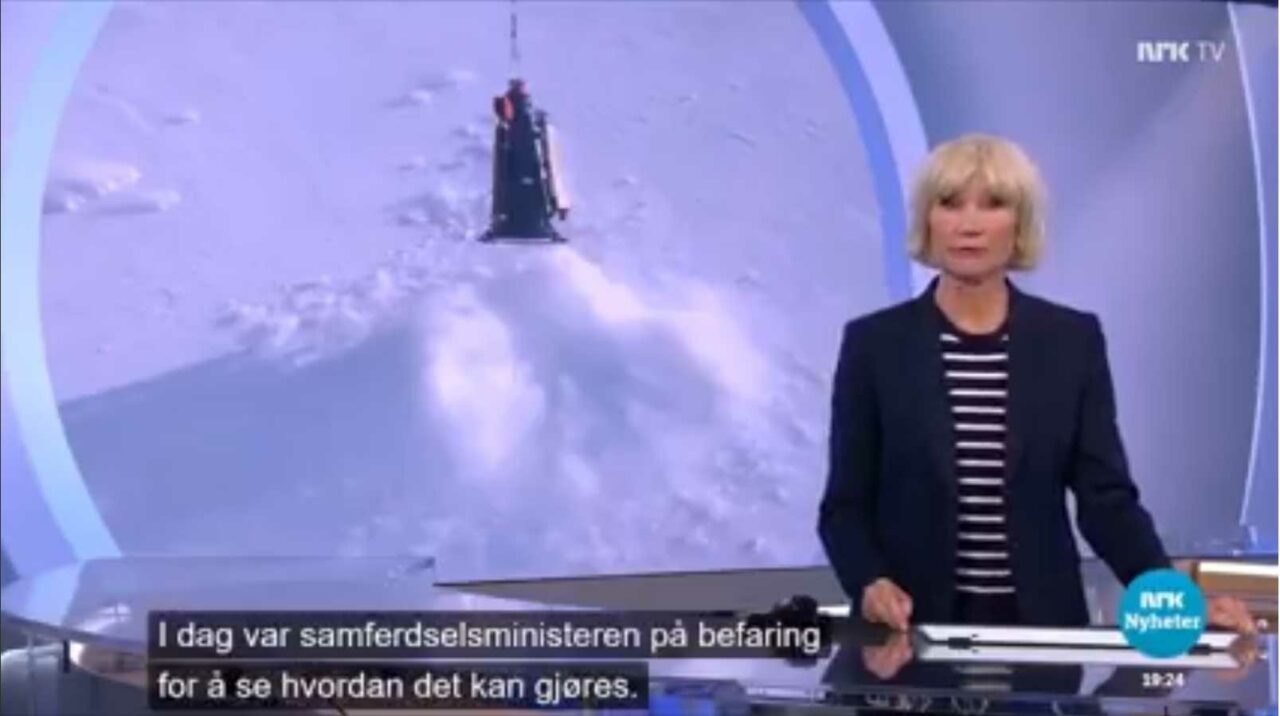 AVALANCHE CONTROL SYSTEM
HELITRANS works with bodies of the government and the Department of Transportation to prevent damaging effects of avalanches and devastating loss of human lives and isolation of remote places due to road closures.
By the use of DaisyBell® avalanche control system from  helicopters, avalanches can be initiated in a planned matter at an early stage without the loss of lives, or large damage to the infrastructure.