Helicopter services for industry have been HELITRANS' mainstay since the company was established more than 30 years ago.
HELITRANS' helicopter fleet is acquired with heavy lifting in mind and our pilots are well trained and have extensive experience in work where high precision is important.
We have specialized in assignments for the power industry and have a helicopter fleet that is adapted to this type of service. Norway has a very special combination of topography and weather conditions that place great demands on safe and efficient flying.
Our pilots are constantly training to work in such conditions, whether it is heavy lifting with liquid concrete, constructions and masts, or surveys/inspections. The pilots work quickly and efficiently with great precision and safety. Fast and efficient flying is important to keep costs to a minimum for our customers.
HELITRANS is approved to build and demolish everything from 22 kV to 420 kV lines.
HELITRANS has contingency and framework agreements with power companies throughout Norway.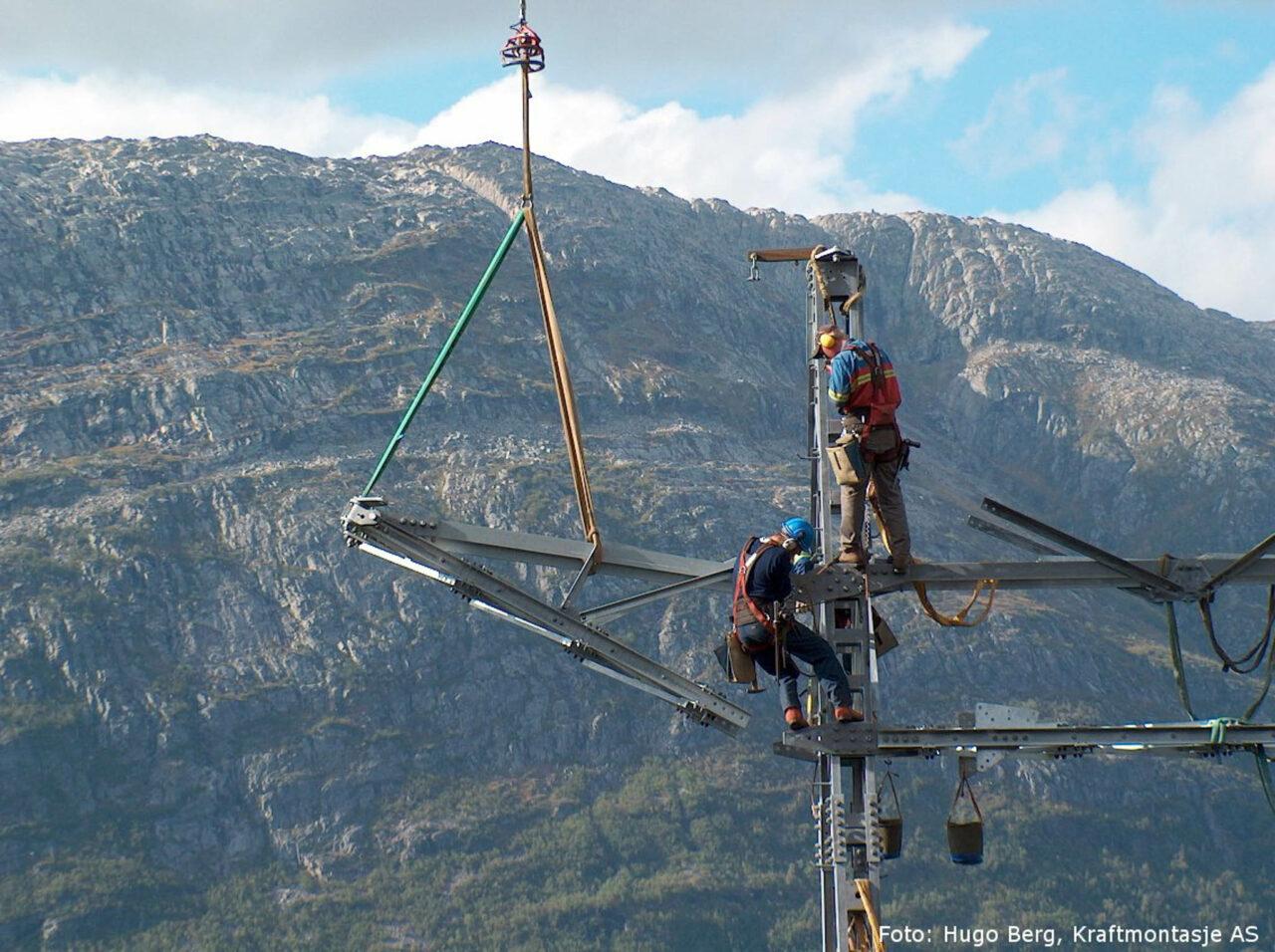 LINE BUILDING WITH HELICOPTERS
HELITRANS is happy to be involved when power lines are to be built, we can also assist contractors with local knowledge such as weather conditions.
Over 30 years, HELITRANS has built up a very good competence in the construction of lines, both in foundations, mast construction and stringing.
HELITRANS also has several needles that are specially made, and a concrete pump that can increase the profitability of the projects.
LINE INSPECTION WITH HELICOPTER
Inspection by helicopter is an effective way to see which parts of the power grid need maintenance.
With a helicopter, we can offer quick, efficient and safe emergency inspections of power lines.
HELITRANS has developed its own software that we use for line inspections and top checks, for which we have very good references!
Extreme weather is an increasing challenge, and HELITRANS can assist with a helicopter quickly if needed! HELITRANS also carries out annual line inspections and peak inspections.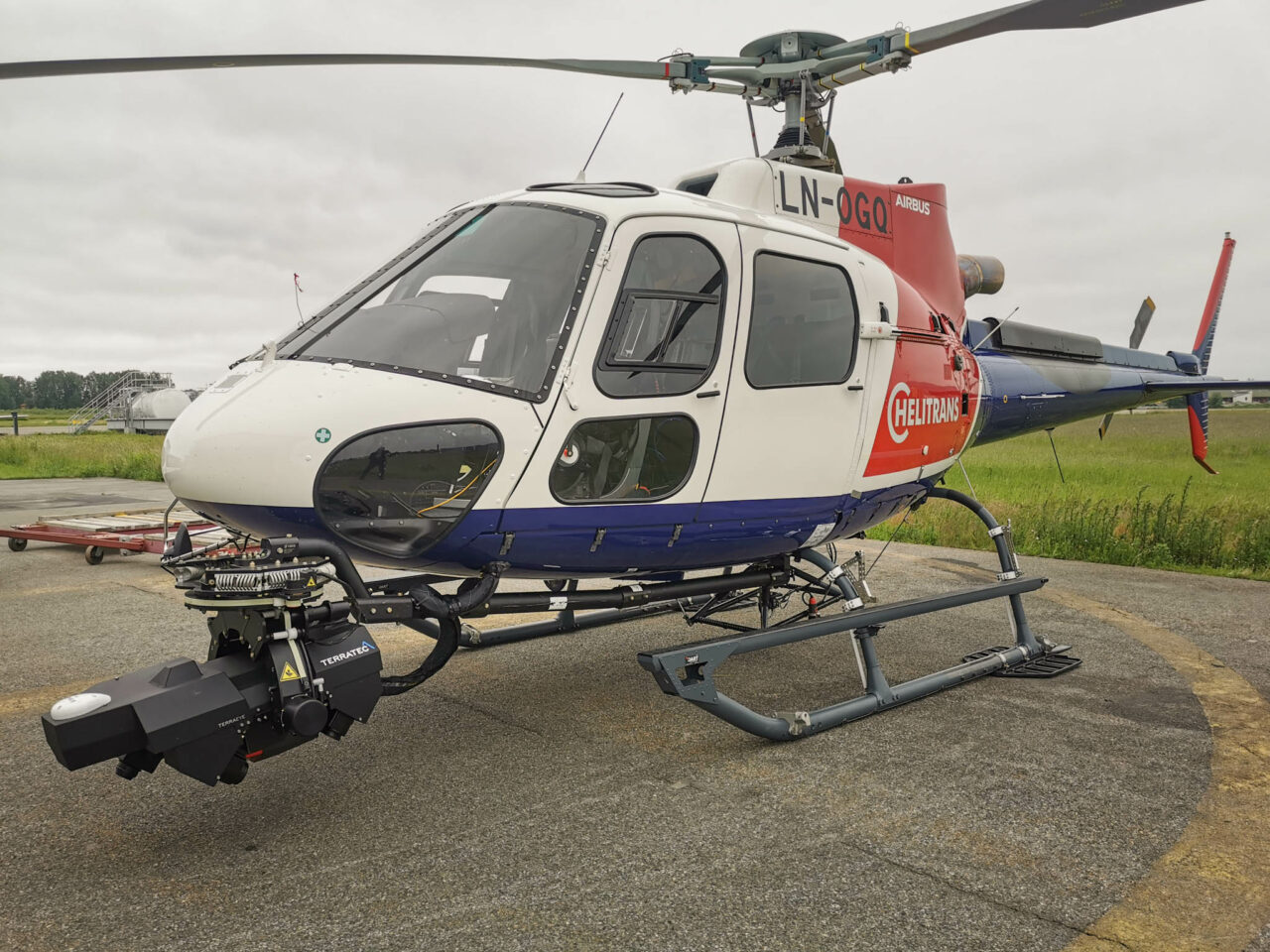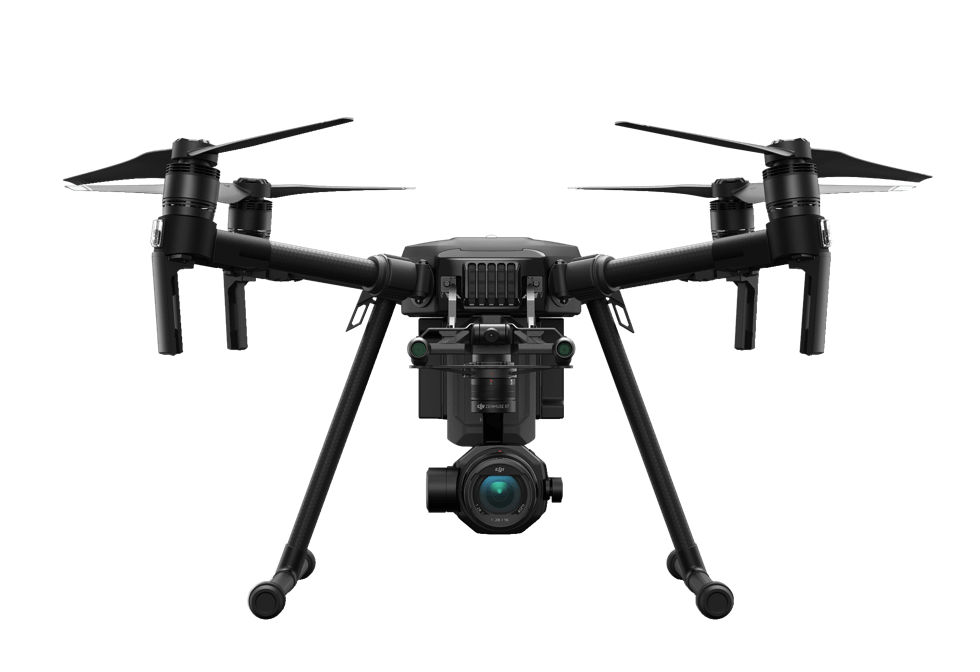 LINE INSPECTION WITH DRONE
The use of industrial drones for inspections and top checks completes our range of services in the area. In some situations, drones can be a cost-saving alternative, while in other situations they may be required in areas where helicopters cannot be used.
HELITRANS uses modern, industrial drones made especially for surveillance and industrial purposes that can be equipped with high-quality photo and video cameras with optical zoom or thermal cameras to find heat loss or places that generate an abnormal amount of heat.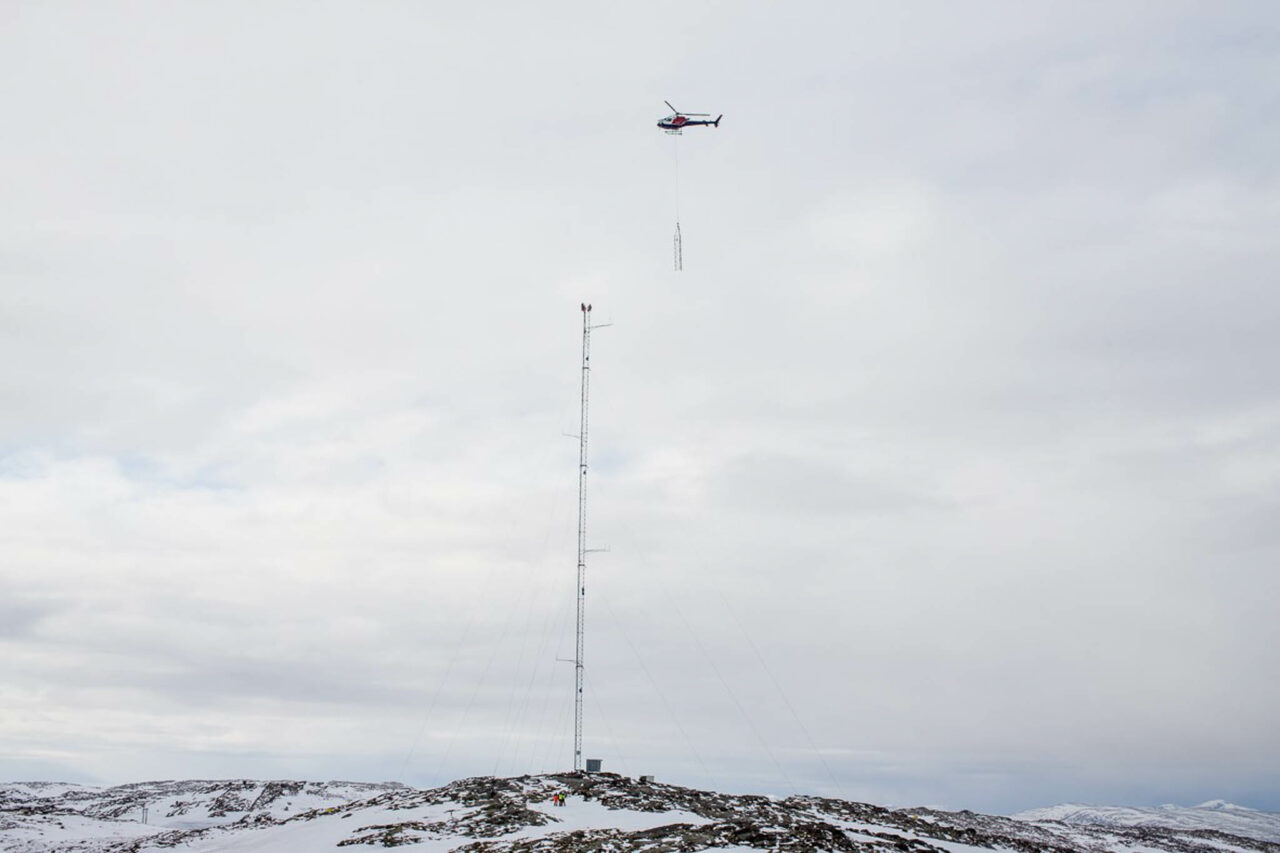 MAST BUILDING
When the telecom and mobile networks are expanded with masts, they are often installed outside of the city limits for best coverage and to link regions together. Often in off-road locations, the use of helicopters is a very practical way of lifting and holding the heavy masts in place, while technicians on the hill fix them.
Helicopters are important in the deployment of 4G and 5G networks, and at least must be on standby when something happens or batteries on remote transmitters and communication towers need to be replaced.
BUILDING AND CONSTRUCTION INDUSTRY
CONCRETE TRANSPORT
Casting in concrete using a helicopter for casting foundations for masts, or formwork for breakwaters, quays, dams is something our pilots are well trained in.
A helicopter is a very effective alternative when road access is difficult and ensures that the concrete is in place shortly after it comes out of the mixer.
The helicopter flies ready-mixed concrete in concrete tubs from a loading point near the construction site. On short distances, under good conditions, approx. 6 m3 per hour can be transported. You can also use several tobs for higher efficiency so that you change in place to wait for a refill.
HELITRANS has pilots with the special skills to ensure that the job is carried out cost-effectively and safely.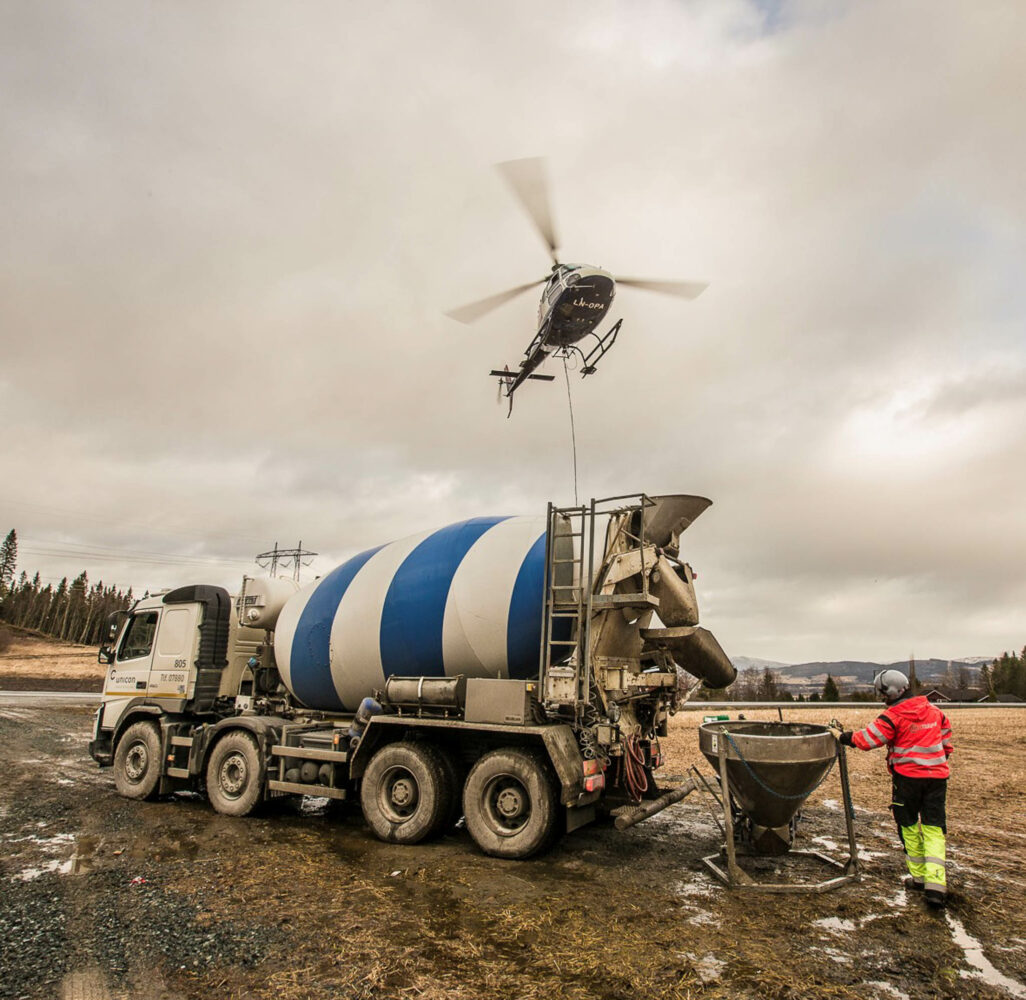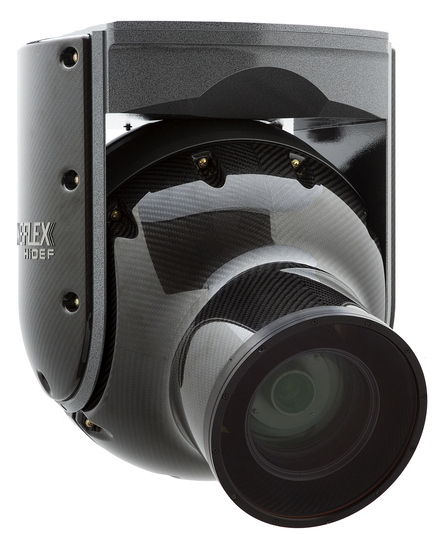 Overhead shots from the air give a unique perspective and major film productions with a sense of self-respect don't escape the need. Film productions place high demands on camera equipment, and Cineflex equipment with high quality, gyro and remote control, which is large and heavy, is often used and mounted externally on the helicopter. Helitrans has done several such missions and can help with this.