With our presence at Ljosland Fjellstove, we are centrally located in southern Norway and cover a large area.
Ljosland has just under 600 holiday homes which are mainly owned by people from other parts of the country. HELITRANS flies from here regularly on missions related to cabins and hunting/fishing.
From Ljosland we fly taxi, sightseeing, cargo, personnel, fire, etc.
Helikoptertyper: Airbus H125 (AS350) 
Season: 01 April  –  01 November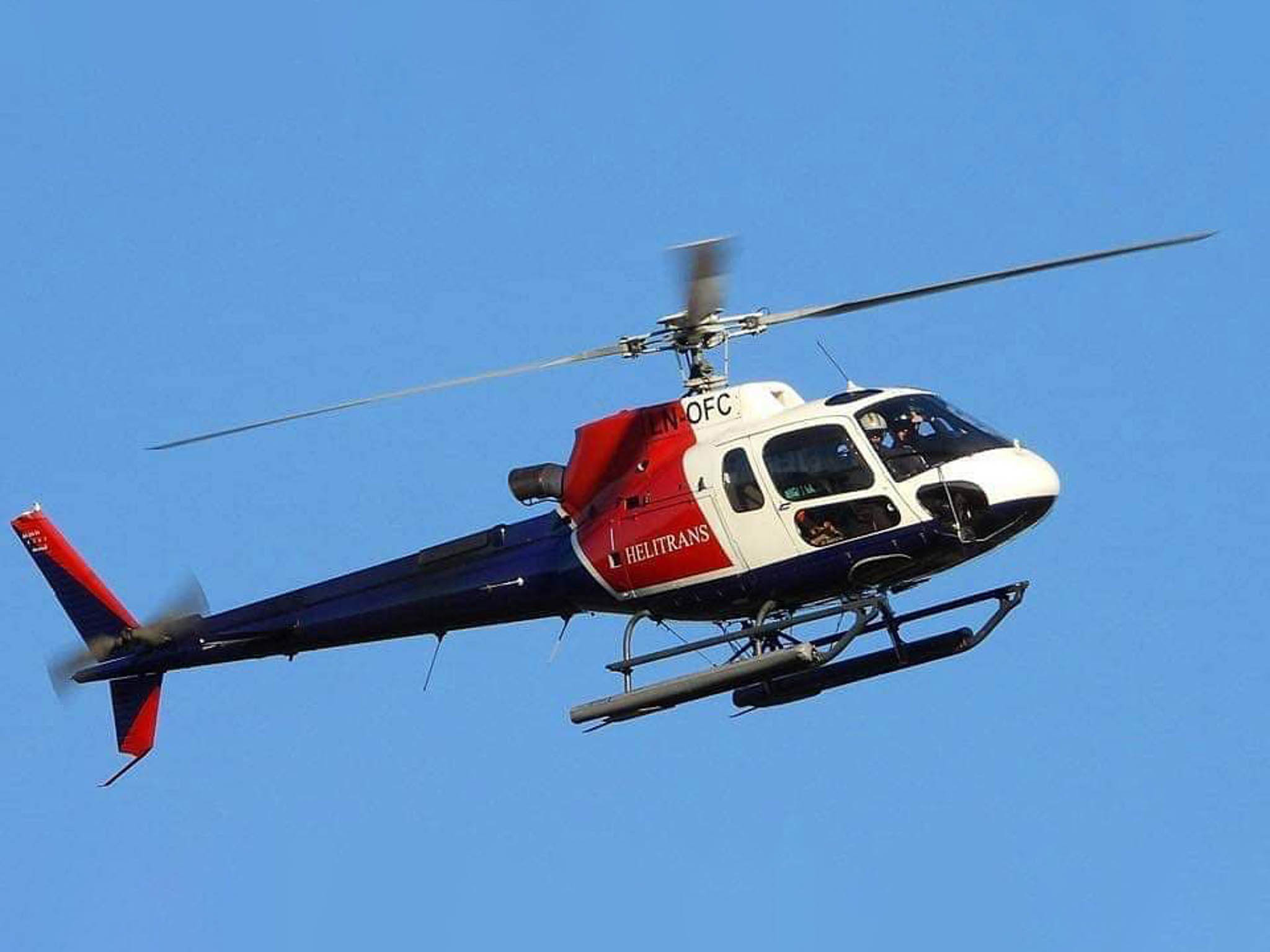 Address:
Nye Gruevegen 17, 4540 Åseral
Contact information (OCC):
Phone: +47 483 13 000
Email: [email protected]
Area of coverage:
Ljosland is centrally located in southern Norway and from here we can offer helicopter services to the entire country. From here we not only cover the inland municipalities of Bykle, Valle, Bygland, Evje Almli, Åseral, Sirdal, Fvinnesdal, Hægebostad, but also the coastal municipalities of Risør, Tvedestrand, Lillesand, Søgne, Lindesnes and Farsund, to name a few. And not least the coastal towns of Tønsberg and Sandefjord in the northeast, via Arendal and Grimstad in the east, to Kristiansand, Mandal and Lyngdal in the south, while the west side with Egersund, Ålgård, Bryne and Sandnes is also covered via our bases at Sola and Voss.