PASSENGER TRANSPORT "TAXI"
LIFT, LOAD & TRANSPORT BY HELICOPTER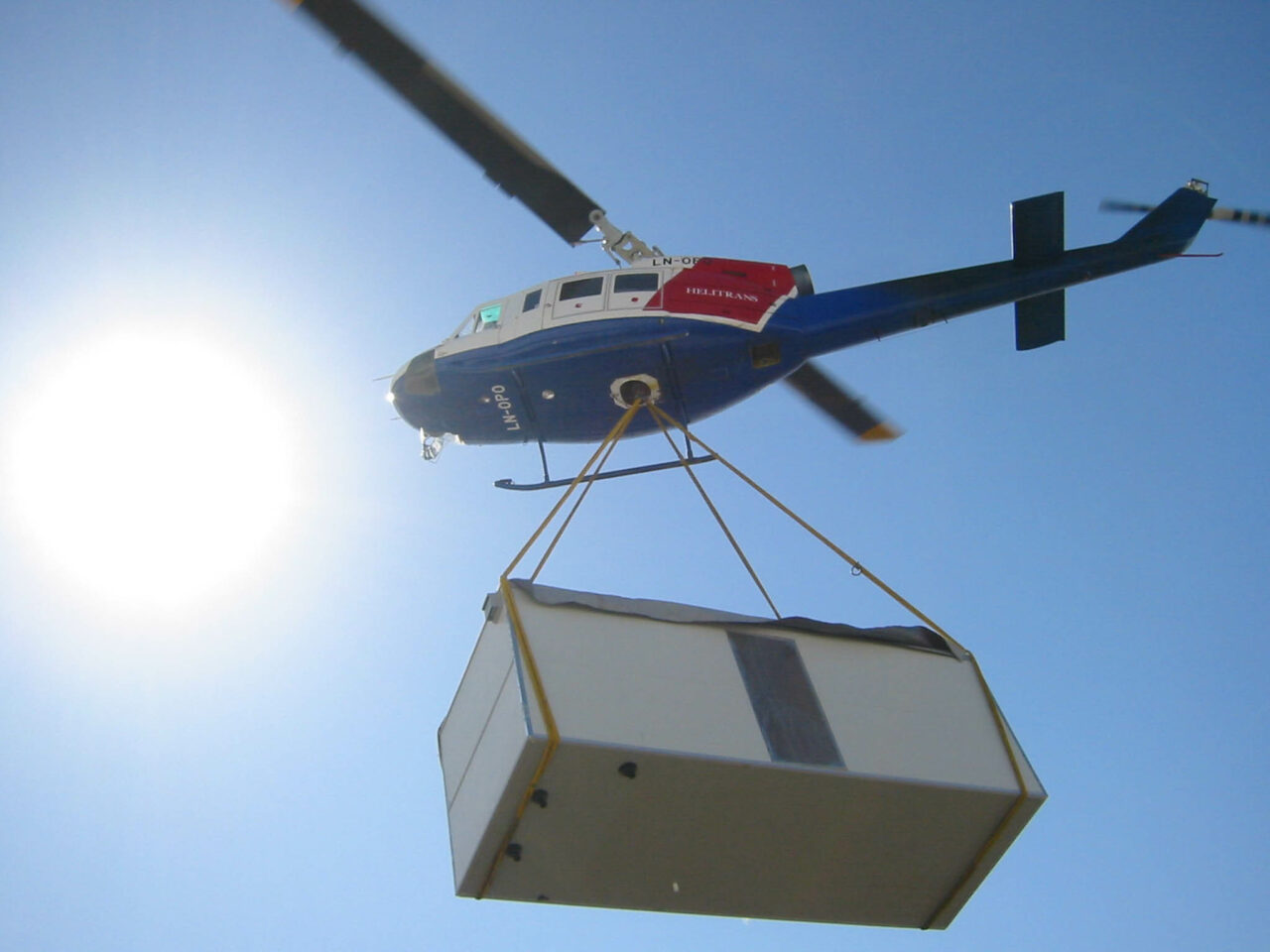 LIFTING CAPACITY
We use helicopters that cover a whole range of needs. Most used is the Airbus H125 (formerly called Eurocopter AS350), which has a lifting capacity of approximately 1,250 kg. In addition, a Bell 205 with a lifting capacity of 1,750 kg is used.
The lifting capacity will vary with temperature and height.
 If you are in doubt whether a helicopter could be the solution, contact our staff for an obligation-free chat about possibilities, solutions and help with planning a safe implementation.
LOAD TRANSPORT BY HELICOPTER
Cargo transport by helicopter is carried out with the cargo hanging below the helicopter (sub-hanging). This is therefore a very efficient and precise way of transporting goods to places that trucks or cranes cannot reach.
Typical load that is transported in this way is materials for cabins, large bags of soil, gravel, single or crushed stone, smaller machines (and partly larger ones when they can be transported disassembled), containers and more.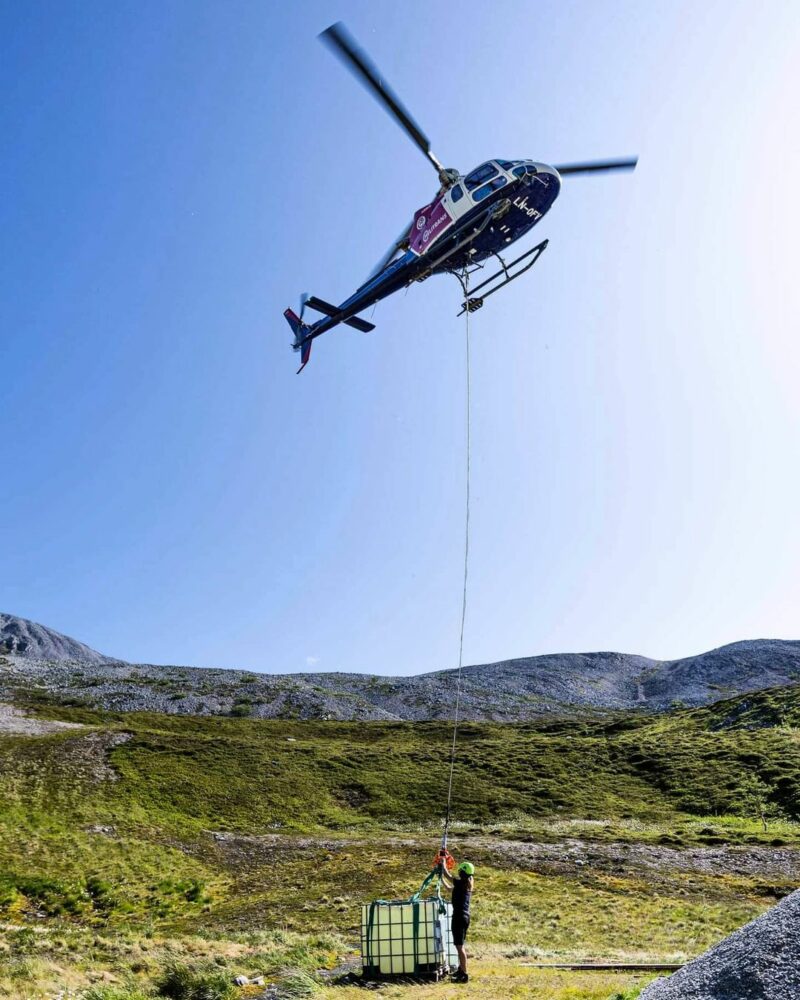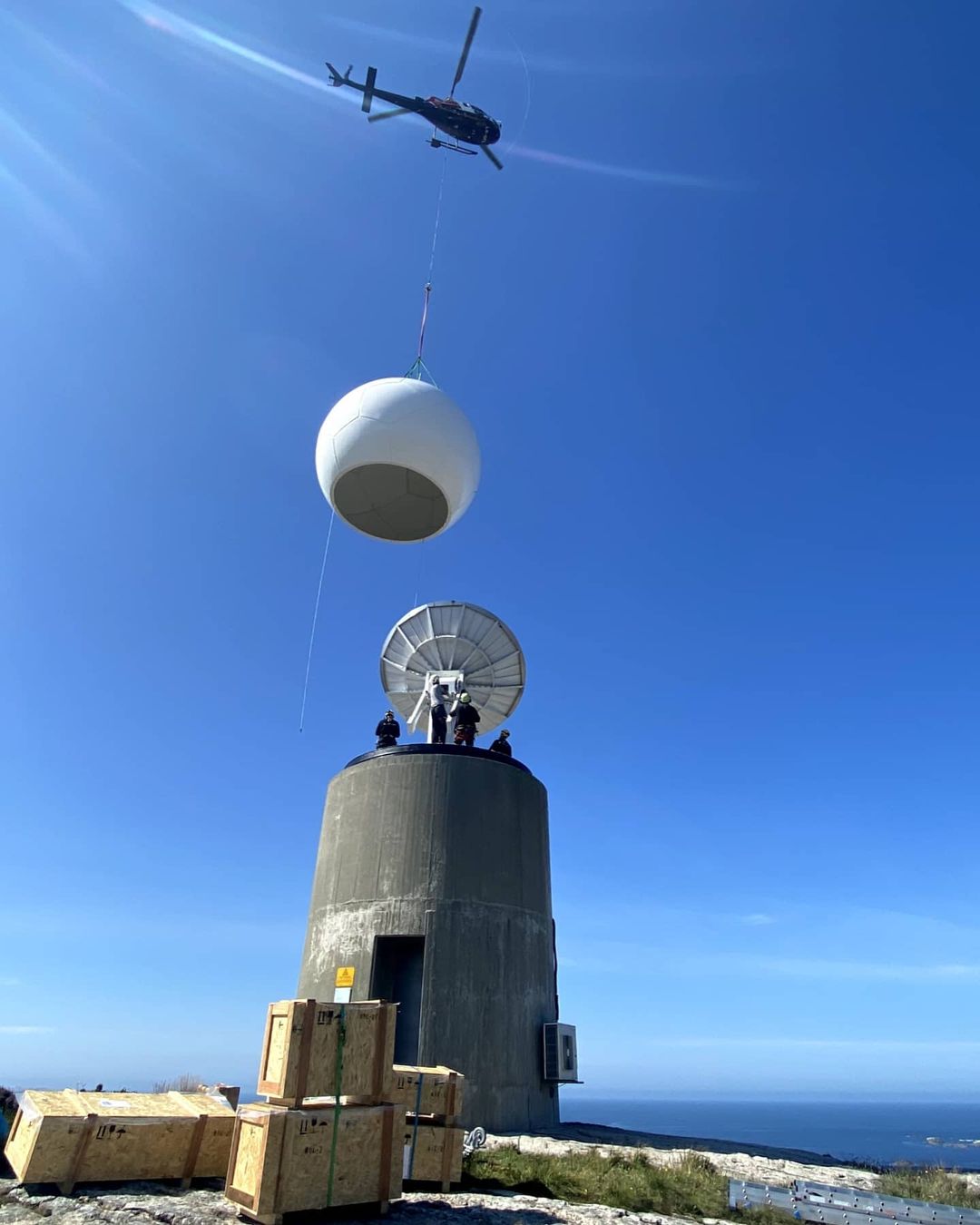 LIFTING AND MOUNTING
In many situations, a helicopter can be a good substitute for a crane. Mobile cranes require a lot of space and have to get close, which is not always possible. Helicopters are more flexible and do not have the same need for space, and can maneuver the load with great precision where it needs to go.
 Lifting is often combined with the installation of solar panels, Jacuzzis, building elements, aerials, ski lifts, masts and much more, which requires a great deal of precision and experience. Pilots with special qualifications carry out this type of mission so that they are carried out in a safe, sound and efficient manner.
 Cabins are often built in hard-to-reach areas and all materials and equipment can then be transported in by helicopter. Everything from concrete to retaining walls and floors, building materials, roofs, turf, insulation, furnishings, doors, windows (must be packed well) – and furniture.
When using a helicopter, you save the terrain for heavy vehicles and wheel tracks, and the transport takes a very short time, and then the silence can subside again, and the environment is saved to the maximum.
CONCRETE TRANSPORT BY HELICOPTER
Casting in concrete using a helicopter for casting foundations for, for example, cabins, or formwork for breakwaters, quays, dams, etc. is something our pilots are well-trained in. 
A helicopter is a very efficient and environmentally friendly alternative when access on the road is difficult, and ensures that the concrete is in place shortly after it comes out of the mixer.  
The helicopter flies ready-mixed concrete in concrete buckets (also called tubs) from a loading point near the construction site. Typically, you can transport 6 m3 in one hour if the distance is less than about one km and there are uncomplicated surroundings.  
HELITRANS has its own concrete buckets that can transport up to approx. 350 liters of concrete per trip. From the concrete tubs, the concrete is emptied directly into the formwork. You can also use several tubs in parallel for higher efficiency so that you change in place to wait for filling.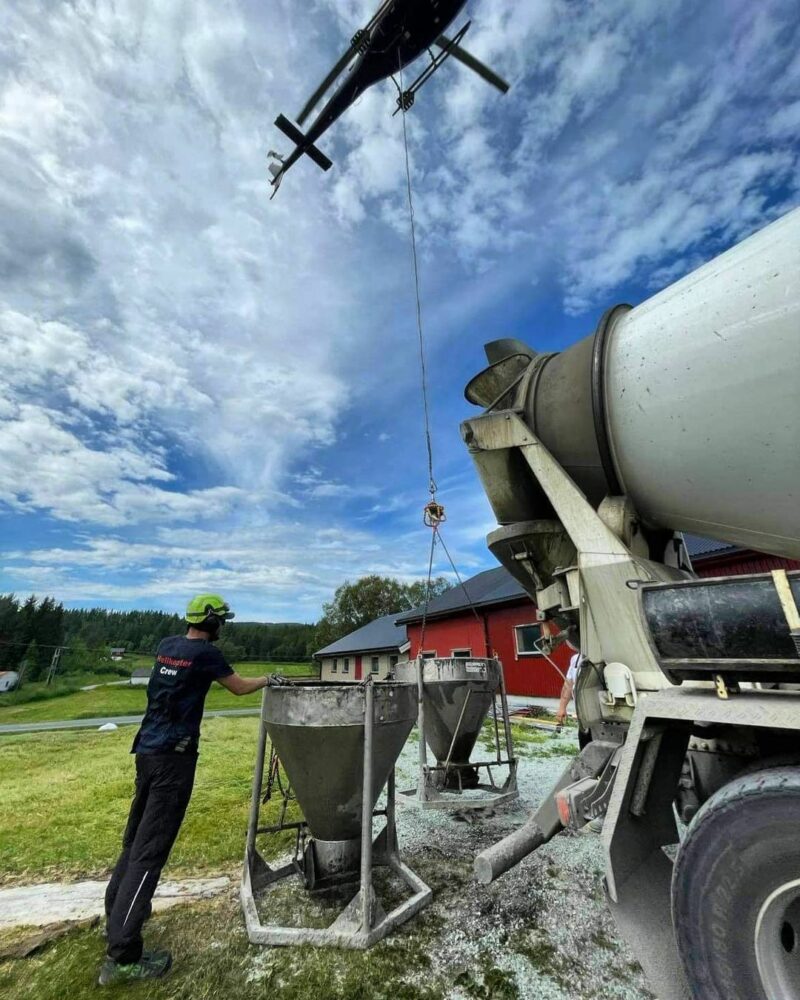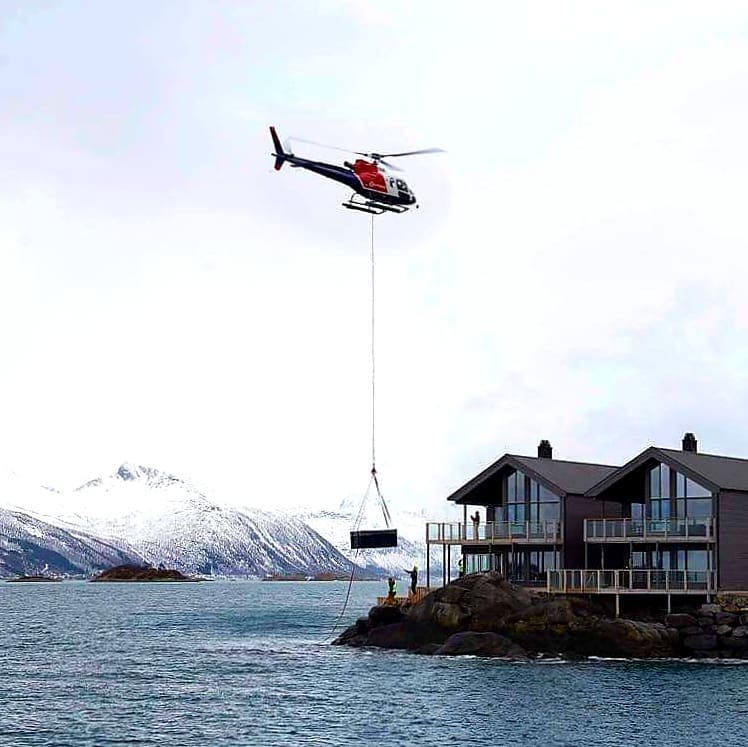 COTTAGE
When the cabin is a bit inaccessible, helicopter transport can be a good alternative. Helicopters are not only an efficient means of transport for material, but also for larger things to be assembled, as well as the chartering of provisions and personnel.
The short weekend can easily be extended by skipping the long car journey.
Read more at Hyttelast.no
HUNTING AND FISHING
The hunting team can be transported a little further, and fishing in the innermost water can become a reality.
We will gladly assist you with the pickup of the loot and here are some tips on what to think about before ordering a helicopter:
– Name and/or coordinates of the hunting terrain.
– Who is the landowner?
– Do you hunt in a national park?
Landowner's or municipality's permission is required to be able to land by helicopter. If you are unsure, check with your municipality.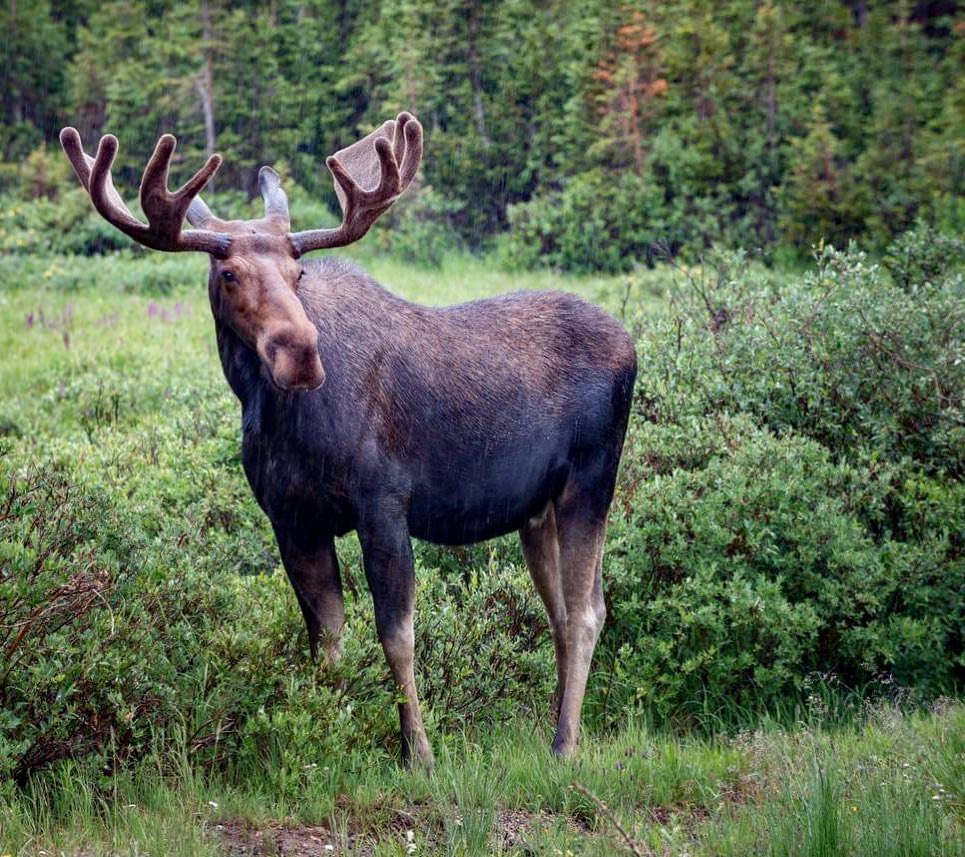 PATH BUILDING
When paths, cycle paths or sherpa stairs are to be built in somewhat rough areas, the terrain does not stop our machines and pilots.  
Path building requires a lot of materials for hard-to-reach areas. Transport of gravel, boulders and bridges is easily done by helicopter. The same with stone and other materials.
Everything is much easier with a helicopter when there is no drivable road parallel to the path – which is rarely the case.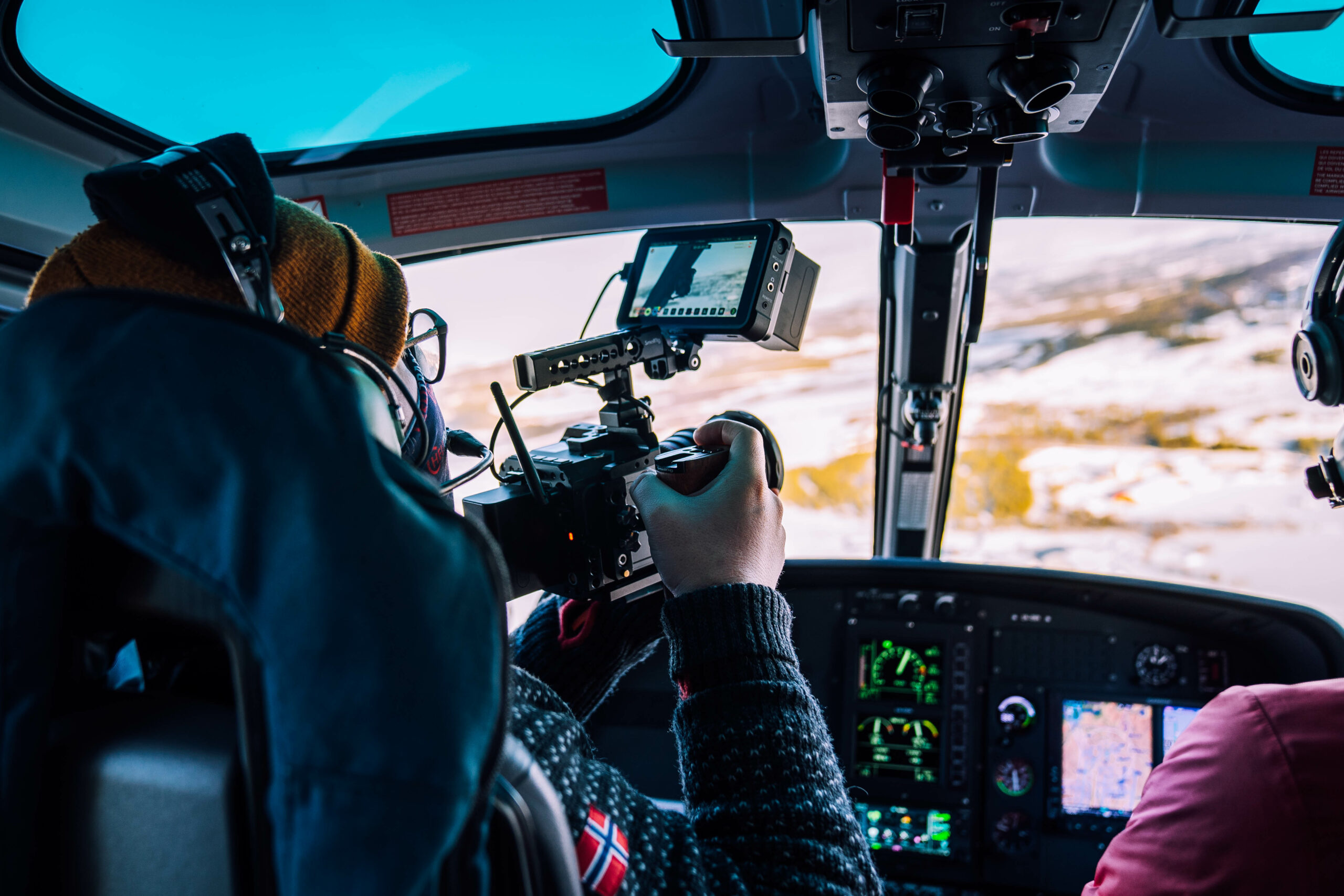 FILMING: Photo Kristian Karset Broen.
Our pilots go through their own training and check-out program before being authorized as pilots for photo flights.
This is a guarantee for you as a customer in terms of image quality and safety during the assignment.
There is no longer a requirement for a license or prior permission for photography/filming from the air, or the use of other airborne sensor systems, as long as information is not obtained from or over the restricted areas.
REINDEER HERDING BY HELICOPTER